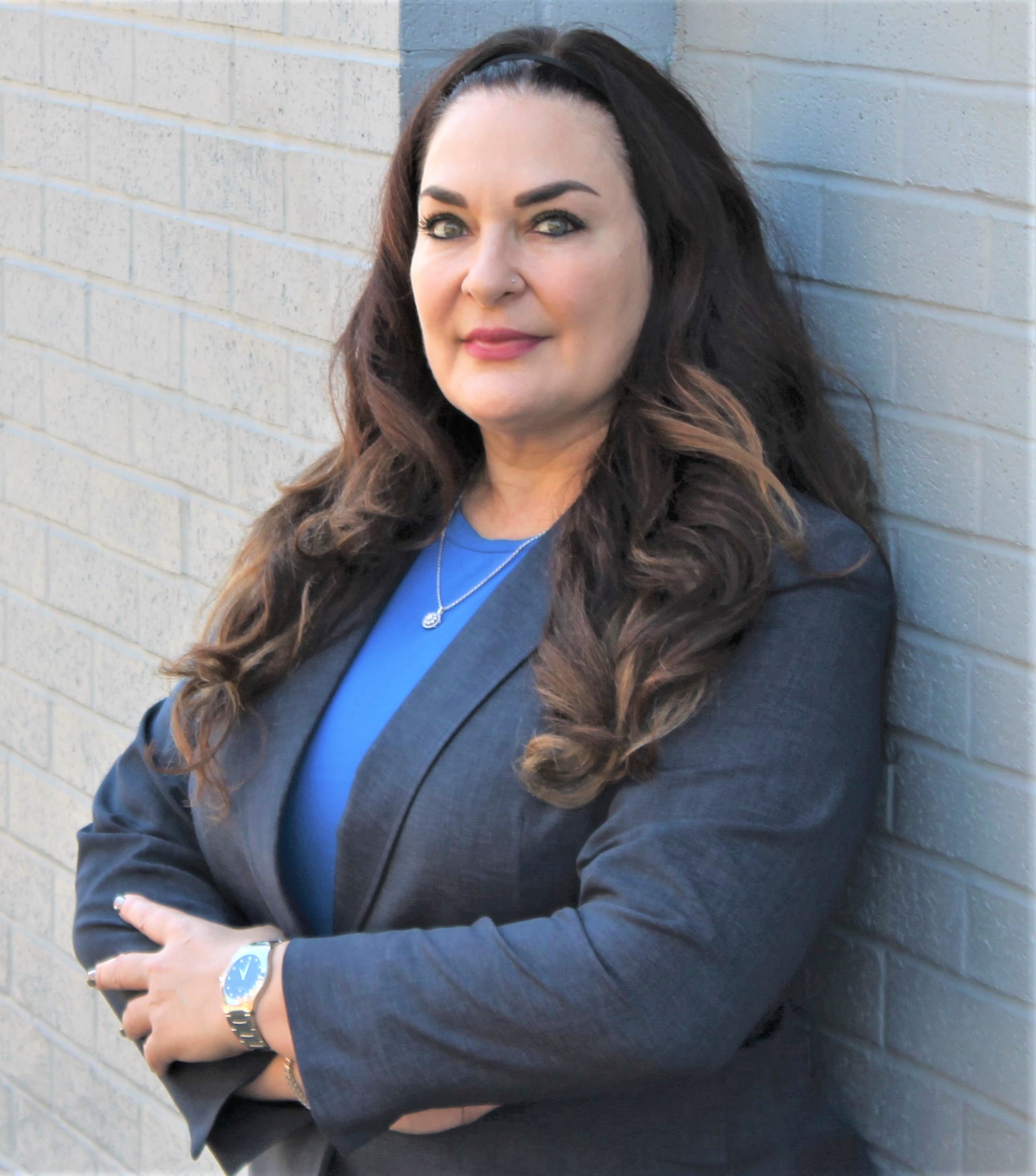 "Trifecta's success is not simply due to the quality of our work…it's the direct result of our teamwork. Clients trust our company because they trust our team."
Karyn Hanken RN, BS, CPN, LNC
CEO/Owner
I currently use my three decades of nursing experience to run my legal nurse consulting firm during the week and work in patient care on the weekends. My "silent partner", Taki, oversees Trifecta's daily operations from our loft office and reminds me when it's time for his daily walks.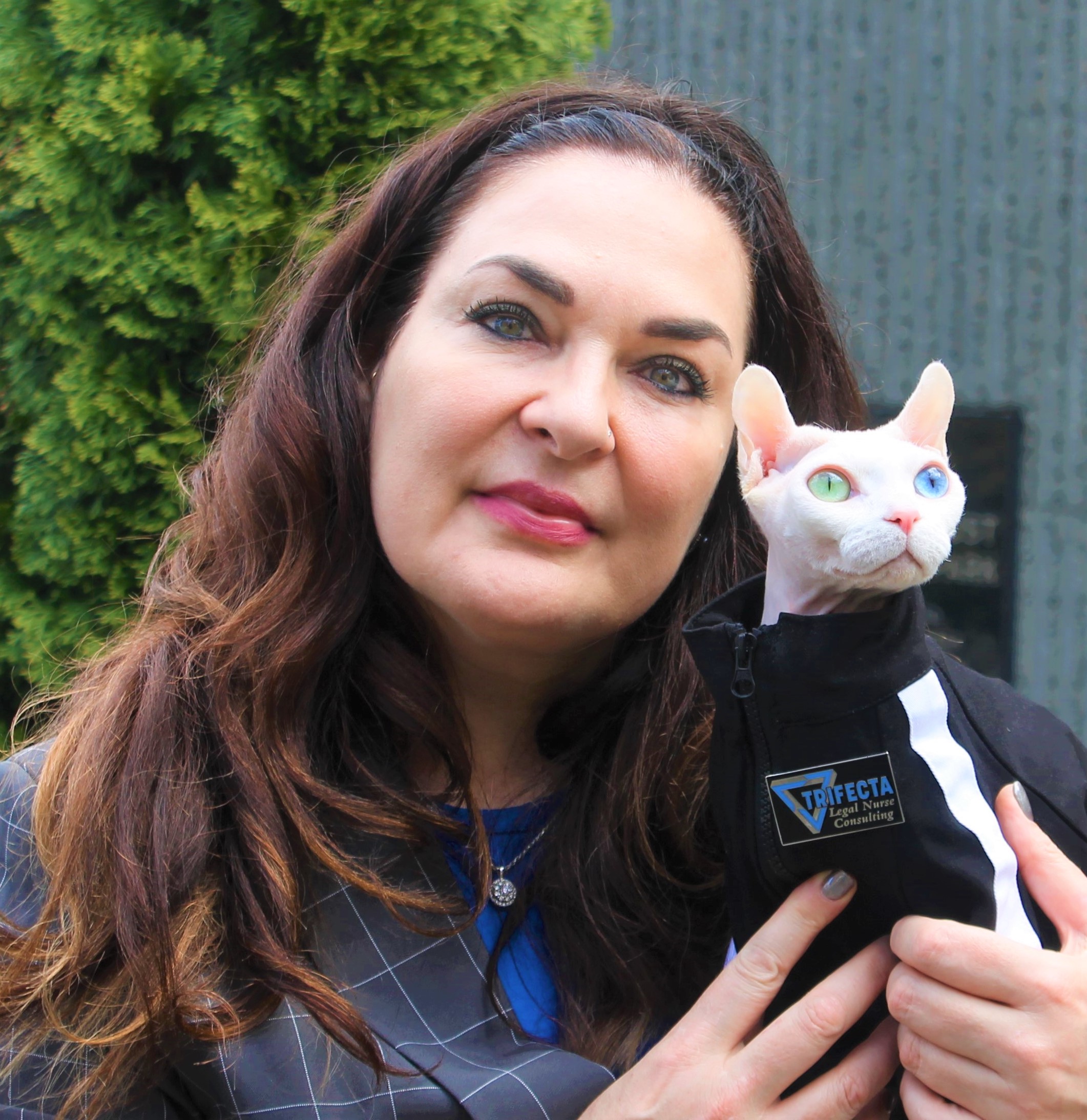 My nursing career has been an extraordinary journey. For many years, I thrived as a travel nurse and worked in top medical institutions in every corner of the United States. My sense of adventure then led me to nursing in the Middle East, where I developed my ability to collaborate with top medical professionals from all over the world and succeed in the dynamic world of international medicine.
My experience is extensive: Pediatric Intensive Care (PICU), Cardiac Intensive Care (CICU), Neonatal Intensive Care (NICU), Med/Surg, Cardiac and General Surgery, Organ Transplant, Inpatient Rehabilitation, Hematology/Oncology. My love for the fast-paced acute care setting still keeps me at the bedside today.
I absolutely love what I do…With clients and team members all over the country, I feel that the energy and rhythm of our organization evolves with each new client we serve. My life is magical because my nursing career and my legal nurse consulting passion have come together, and I'm honored to build this incredible Trifecta Family.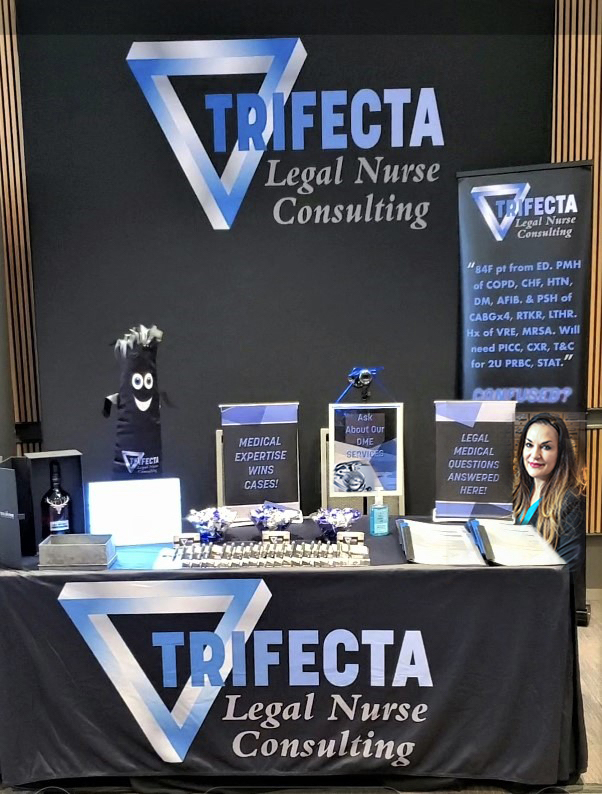 From the first time I spoke to Karyn over the phone, I knew not only did I just meet an extraordinary new collegue in the world of Legal Nurse Consulting, but a new friend! I have had the priveledge of attending DME's for Karyn in the SF Bay Area, and in doing so found the experience to be flawless working with such a professional! Karyn is a passionate advocate for others and what she believes in, and her positive attitude and genuineness is infectious and admirable. She is truly an asset to all Attorneys she works along side with, and I highly recommend Trifecta Legal Nurse Consulting. There are not enough gold stars to give this amazing lady, and hands-down one of the best I've worked with!"  Julie Moreno RN, BSN, CLNC  CEO/Owner of Moreno Legal Nurse Consulting